Welcome to Barton Grange's spooktacular Halloween extravaganza!
As the crisp autumn air settles in and the leaves begin to don their fiery hues, there's a thrilling chill in the air that can only mean one thing: Halloween is right around the corner!
We'll be your guide through all the wickedly wonderful happenings at Barton Grange this Halloween season. From our spine-tingling decorations to the delightful treats and a pumpkin carving event for all ages, we've got everything you need.
Let's dive in, if you dare…
Indulge in the sweet side of Halloween by visiting The Farm Shop at Barton Grange for a delightful array of trick-or-treat treats! Our Farm Shop is your one-stop destination for all things delicious and spooktacular. Whether you're stocking up for a night of trick-or-treating with the little ones or just seeking some delectable delights to enjoy at home, we have you covered. With our commitment to quality and locally sourced products, you can be sure that your Halloween treats will be a cut above the rest. It's a treat you won't want to trick yourself out of!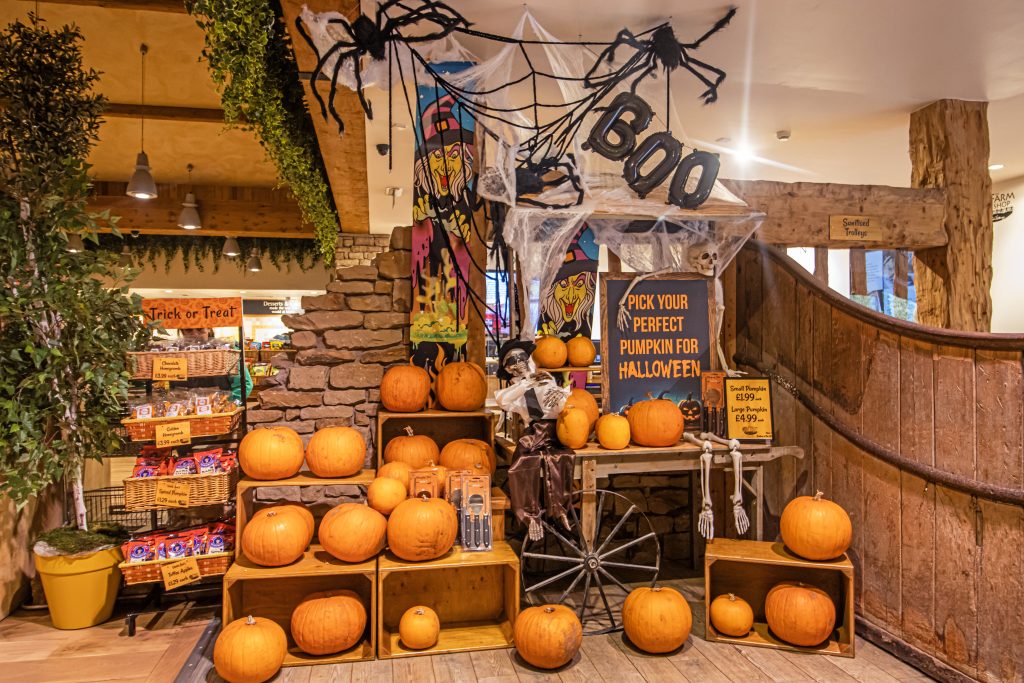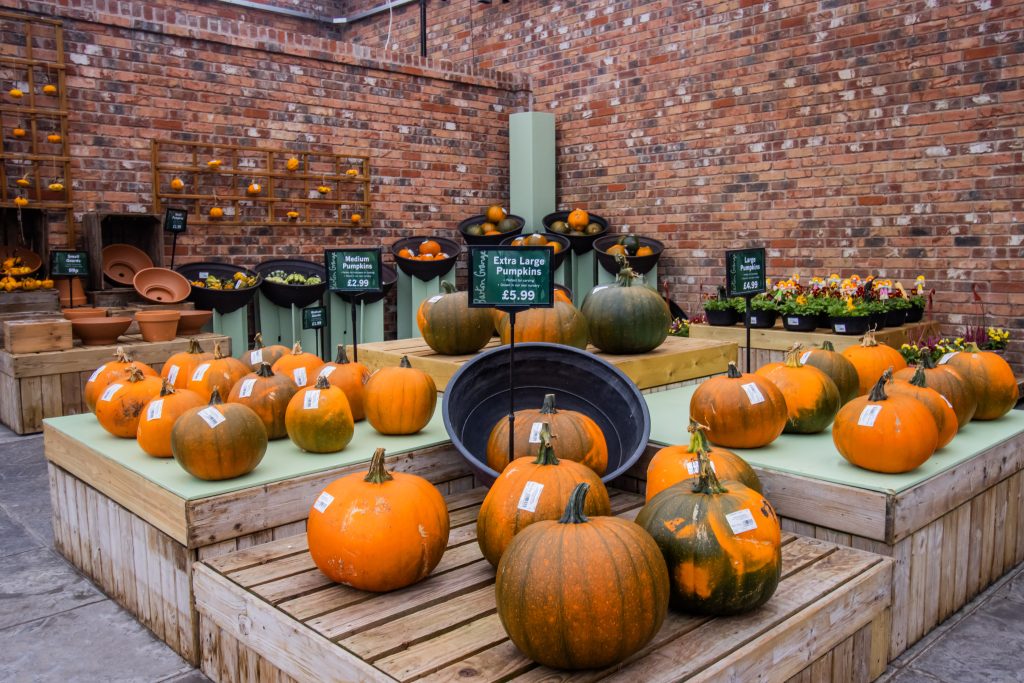 Autumn's magic is in full bloom in our Outdoor Plant Area! We've got a harvest of pumpkins waiting just for you! Our sprawling garden centre is brimming with a vibrant assortment of pumpkins, each one a unique masterpiece. Whether you're envisioning a whimsical jack-o'-lantern, a rustic autumnal display, or simply want to bring the warmth of the season to your home, our pumpkins are the perfect canvas for your creativity. Come and pick your own from our range! 
Simon McMinnis: The Pumpkin Carver
28th October 2023  9:30am – 5pm
29th October 10:30am – 4:30pm  | 
FREE EVENT |
Location: Outdoor Plant Area
Mark your calendars for this exciting event, and be sure to join us on the 28th and 29th of October to witness Simon McMinnis: The Pumpkin Carver in action. Prepare to be amazed, inspired, and enchanted by the artistry of pumpkin carving like you've never seen before.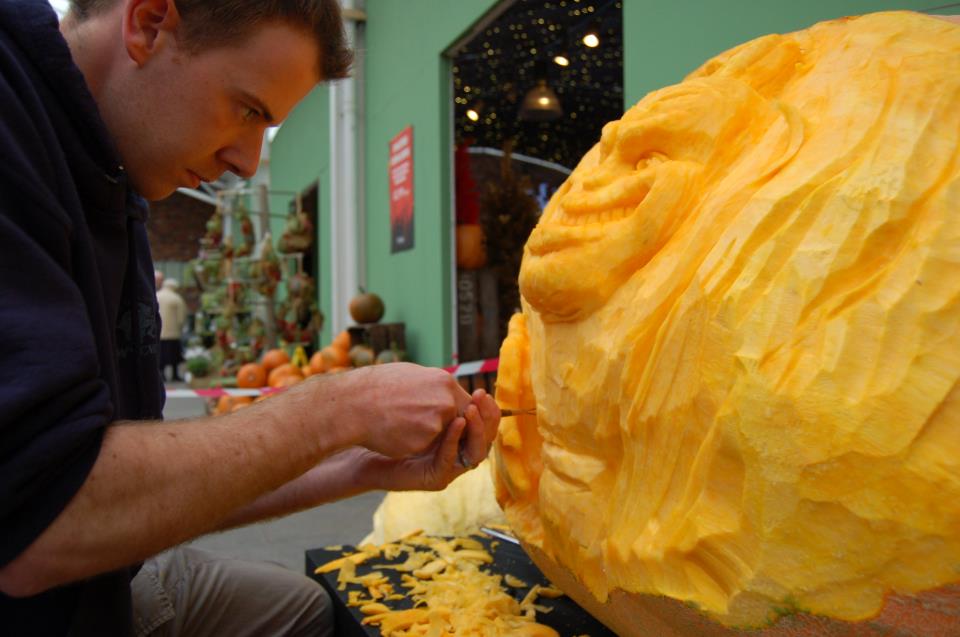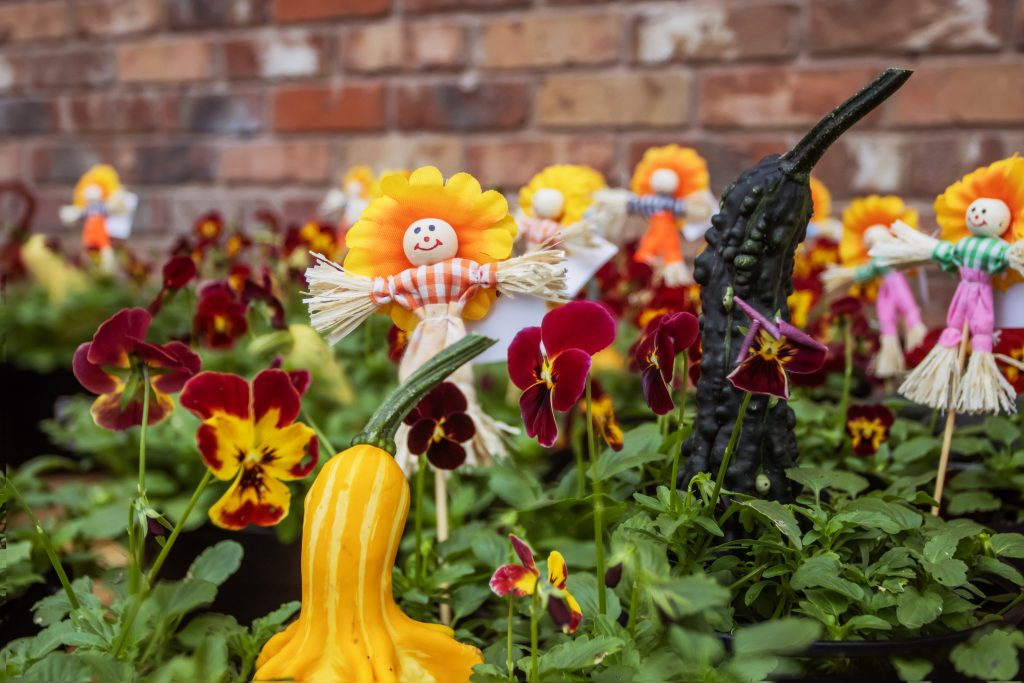 Read Will's gardening advice for Autumn! He highlights the beauty of the changing foliage, encouraging tree planting during this cooler yet moist season, with Acers, Crab Apples, and Rowan trees. He suggests seed-saving and pot planting for winter colour, advises keeping fallen leaves at bay to preserve the lawn, and recommends a final cut and autumn feed for the grass. He also discusses the significance of berry-bearing plants, not only for their late-season colour but as a nutrition source for birds during winter. Lastly, he stresses the importance of maintenance work, including tidying borders, removing weeds, and pruning roses to prepare the garden for the winter ahead.
Step into The Cook Shop and discover a world of delightful Halloween-themed kitchen treasures that will add a spooky flair to your culinary adventures and dining experiences. We're stocked with whimsical pumpkin-shaped cookie cutters, perfect for crafting sweet treats. Add charm with our collection of spooky yet stylish Halloween tea-towels. For those who appreciate the finer things in life, our selection of Emma Bridgewater tableware and mugs add a whole new level of sophistication. Come and explore The Cook Shop's bewitching assortment, and let your kitchen and dining table come alive.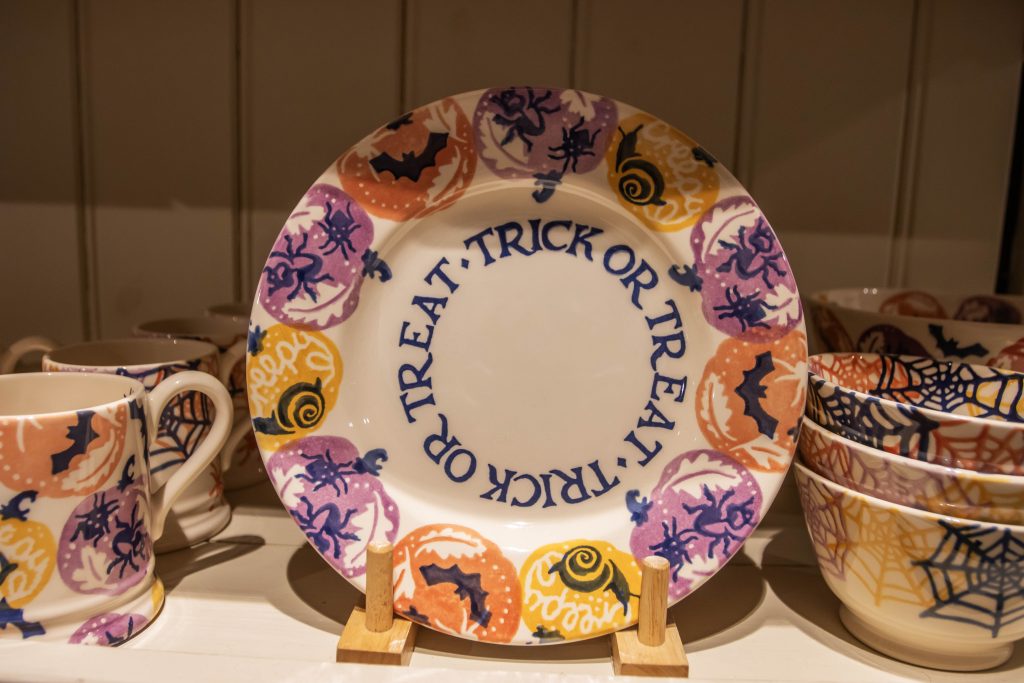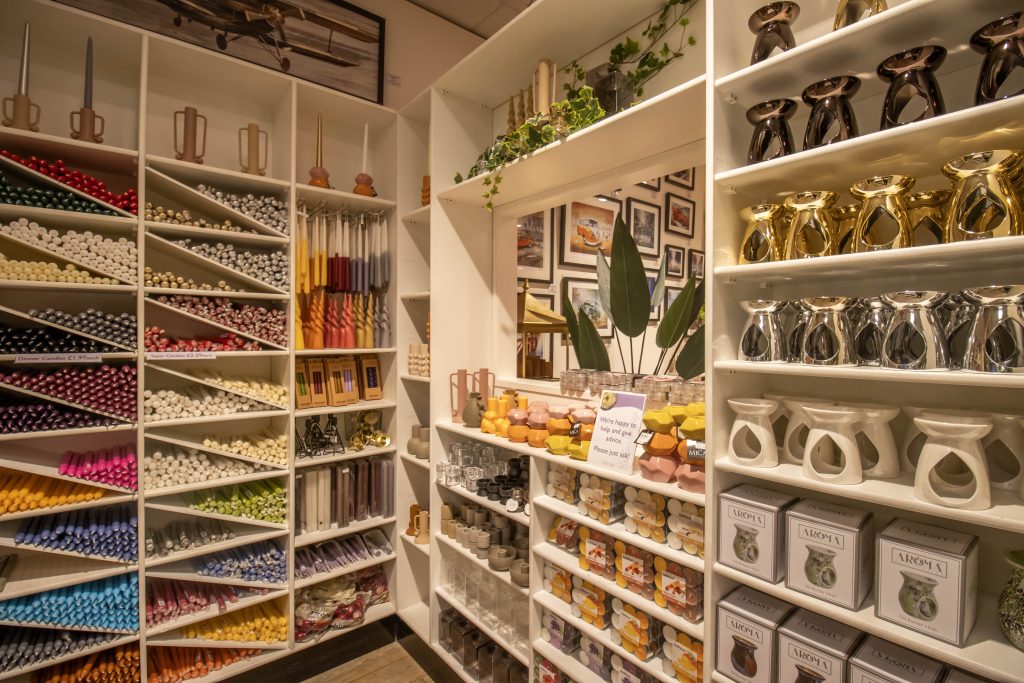 As the days grow shorter and the air turns crisper, there's nothing quite like the warm and inviting ambiance created by the flickering glow and captivating scents of these candles. Our carefully curated selection includes an array of autumnal fragrances like cinnamon, vanilla, and pumpkin spice, designed to evoke the comforting feeling of a crackling fire on a chilly evening. Whether you're looking to infuse your living space with the essence of the season or searching for the perfect gift, our spiced candles are the ideal choice.
As the spooky season sets in, it's the perfect time to tidy your garden ready for the trick or treaters to visit. At Barton Grange, we're here to assist you with an autumn garden clean-up that will have your outdoor space looking spooktacular. Our tools will help you remove those pesky spider cobwebs and fallen leaves, ensuring a safe and inviting environment for all your Halloween festivities. Trust our products to take the hassle out of the clean-up so you can focus on enjoying the magic of the season with family and friends.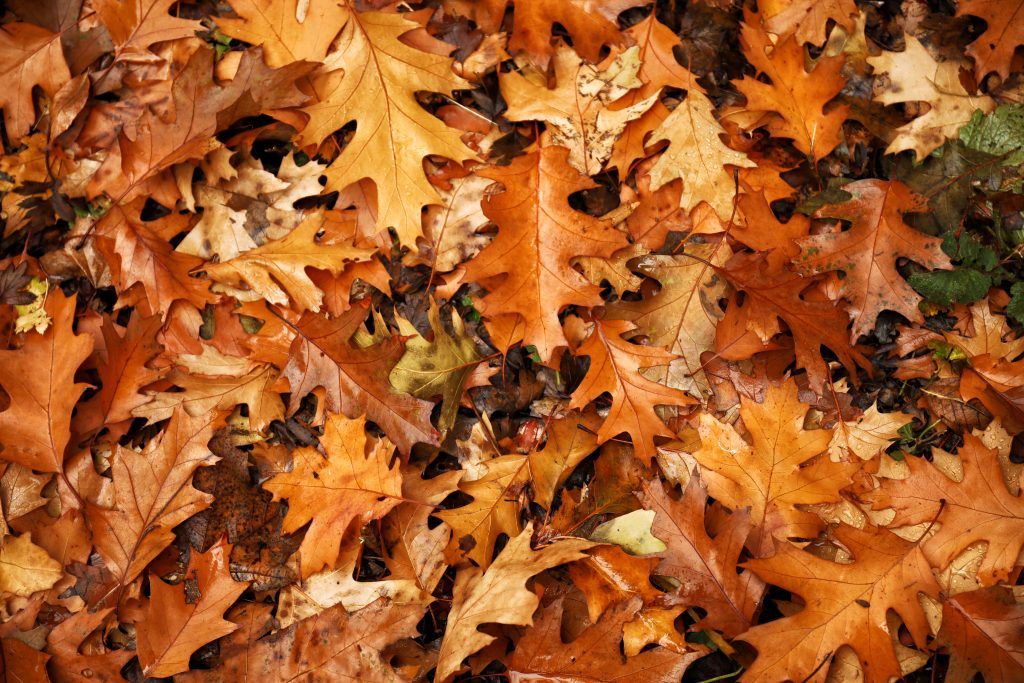 Embrace the flavours of the season with our delectable autumn recipes. From hearty stews infused with earthy root vegetables to cosy apple and raspberry crumbles, our collection of seasonal recipes will warm your heart and tantalise your taste buds. Get ready to savour the essence of this season in every bite.
From the spellbinding outdoor plant area teeming with vibrant pumpkins to our Farm Shop's delectable treats, we've crafted an experience that captures the essence of this spooktacular season. Come and visit us soon!