Bring your garden to life with hardy plants.
Shop for plants, whatever the weather. Our fully-covered outdoor plant area is brimming with thousands of hardy plants. All grouped into categories and organised alphabetically, you can search for the perfect plants with ease.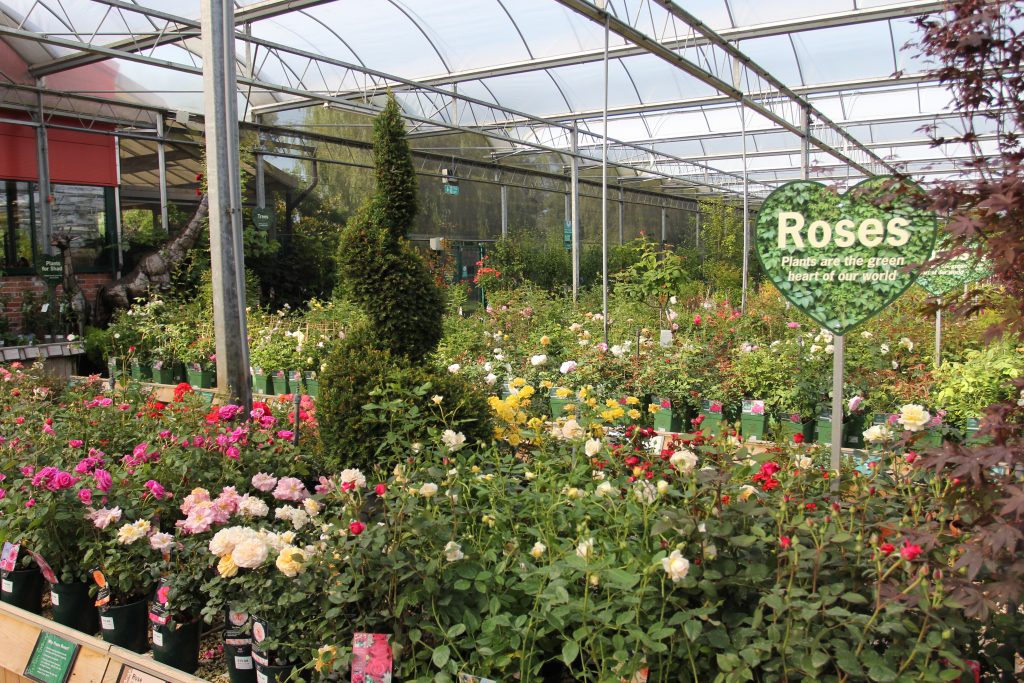 Our stunning selection of roses are sourced from the UK's top suppliers including David Austin, Harkness Roses and Whartons Garden Roses. We only stock the finest varieties to guarantee freshness and quality in every bloom.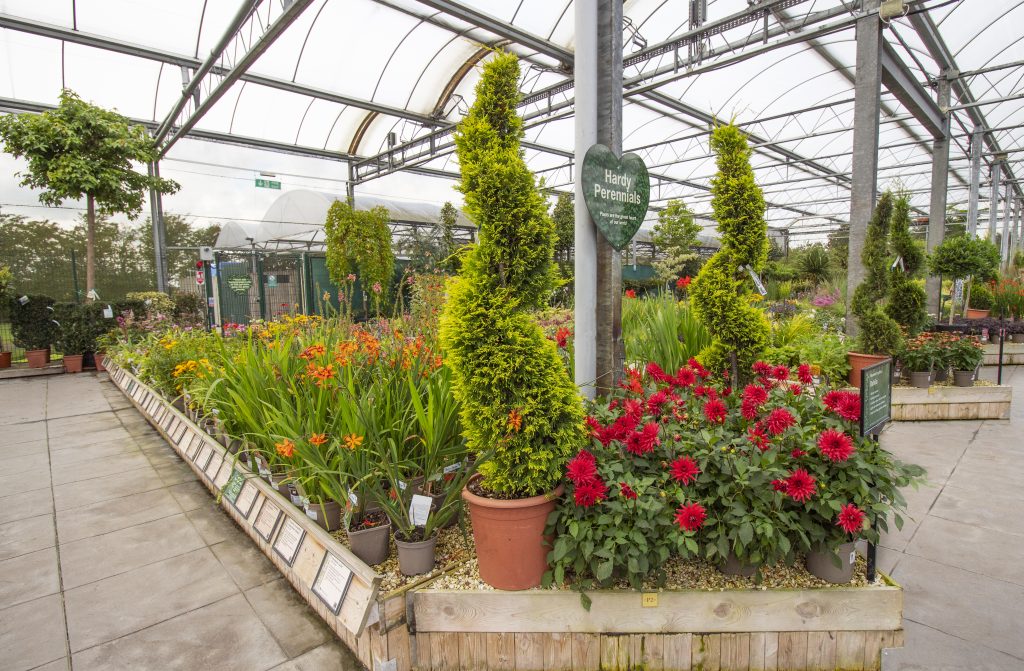 Discover an incredible array of hardy perennials for both borders and containers that will bring joy to your garden year after year. We have a huge choice of both classic and unusual varieties in every colour under the sun.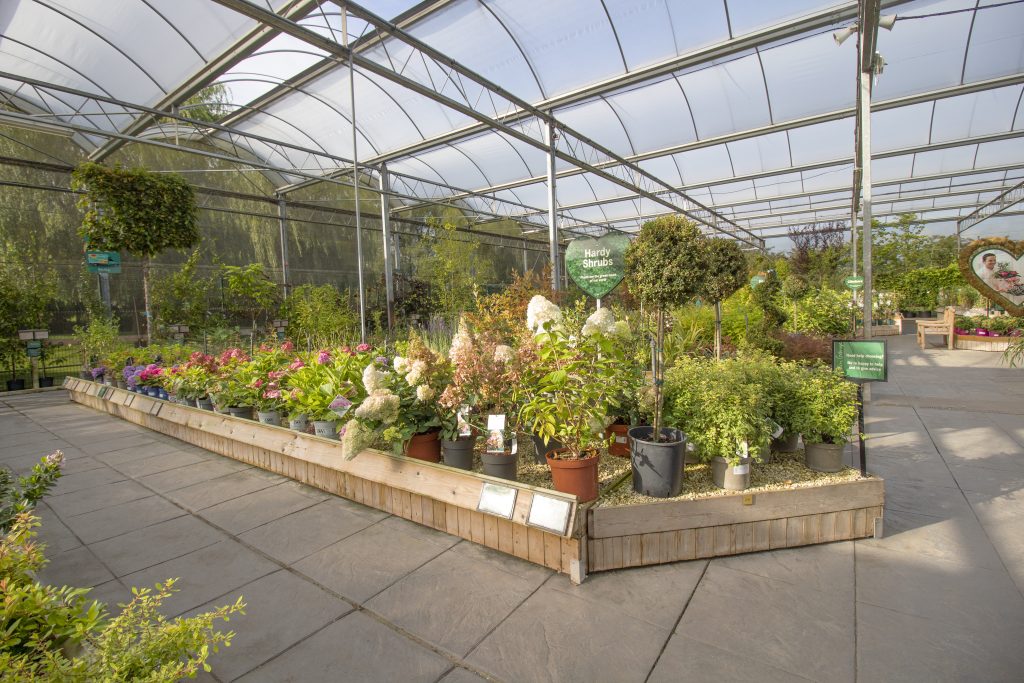 Our hardy shrubs display is filled with plants that will add colour, texture, foliage and flowers to your outdoor space. The backbone of any garden, our selection of hardy shrubs will help maintain visual interest all year round.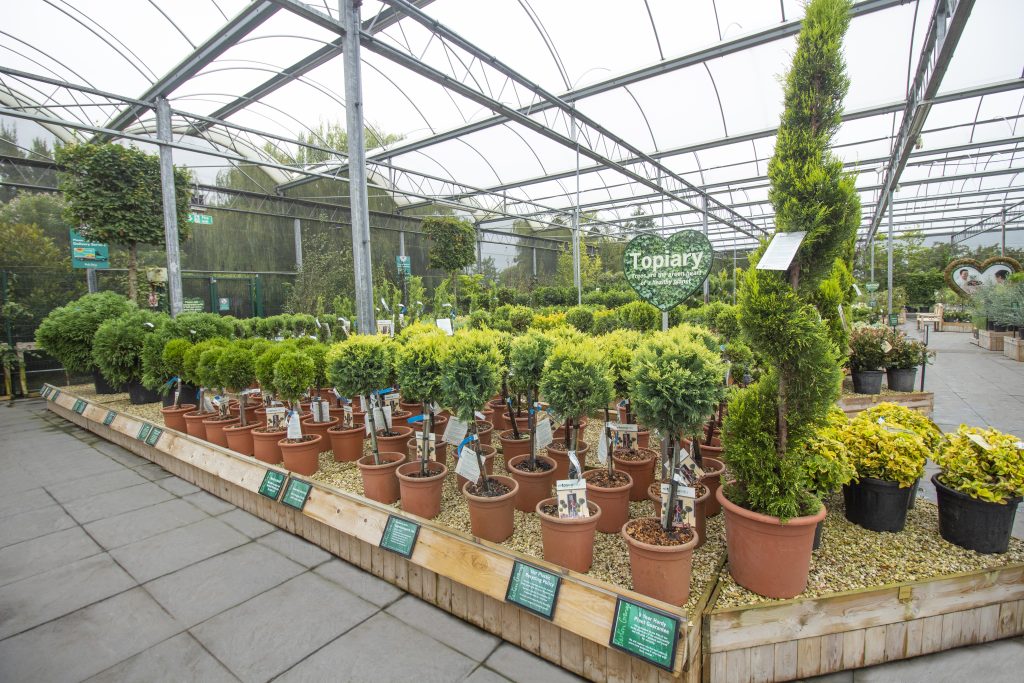 Add style and structure with topiary which we source from Pistoia in the heart of Tuscany. The Italian town is renowned for its nurseries and topiary art. Get creative with our topiary plants that come in all shapes and sizes.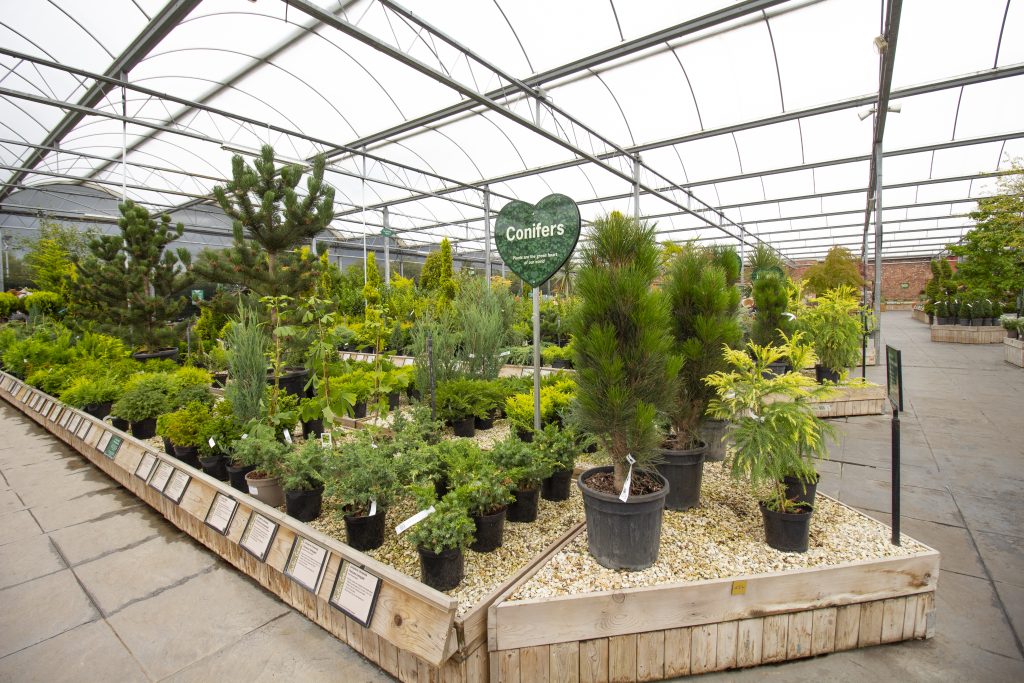 Find conifers for all seasons in our special display featuring varieties suitable for gardens large or small. Many varieties are sourced from premium Italian nurseries. We also stock a range of smaller plants that are grown in the UK.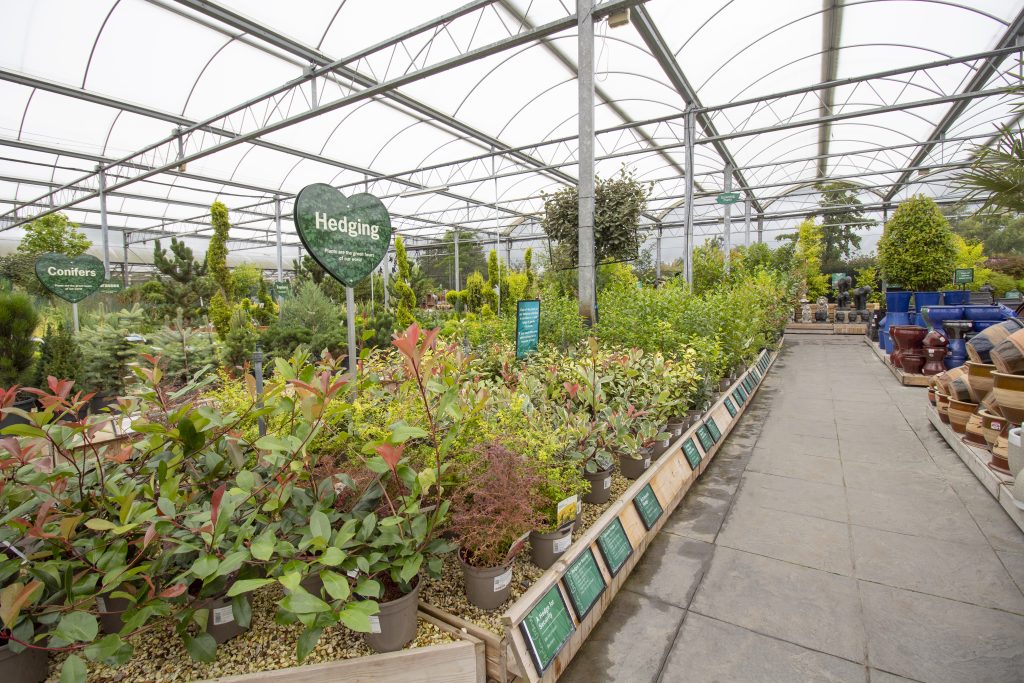 Discover a huge choice of premium quality hedging plants. We have different options for all climates including exposed coastal or dry sunny gardens. Whether you want a hedge for decoration or security we have the solution for you.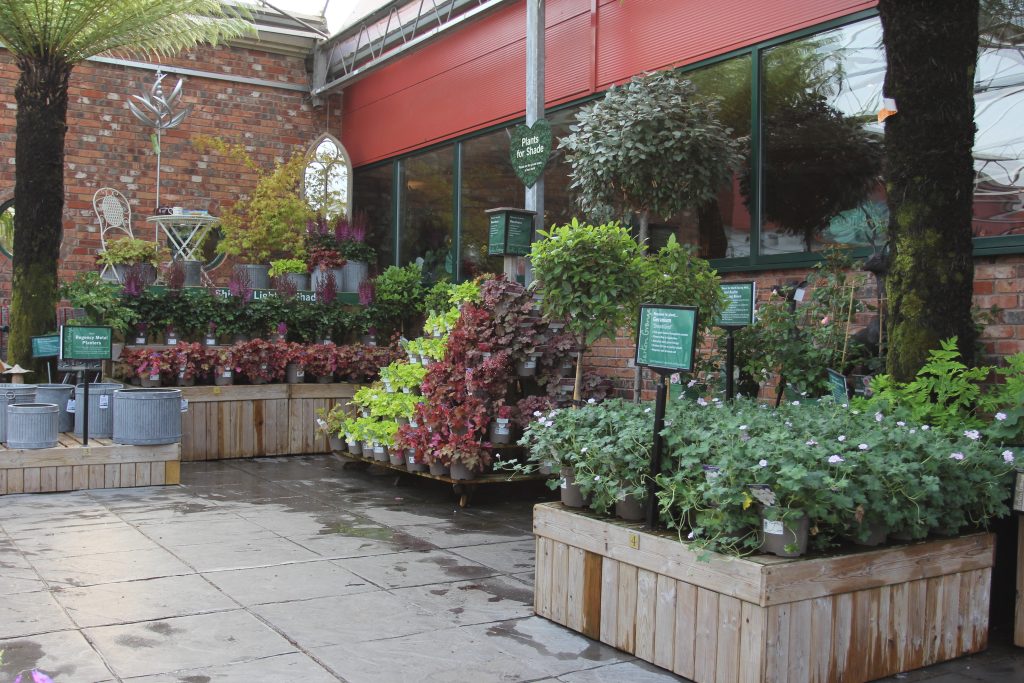 Our clearly labelled plant displays make it easy for you to select the perfect plants for every corner of your garden. We have a beautiful choice of shade-tolerant plants to choose from for both wet and dry areas. Want to learn more? Click here.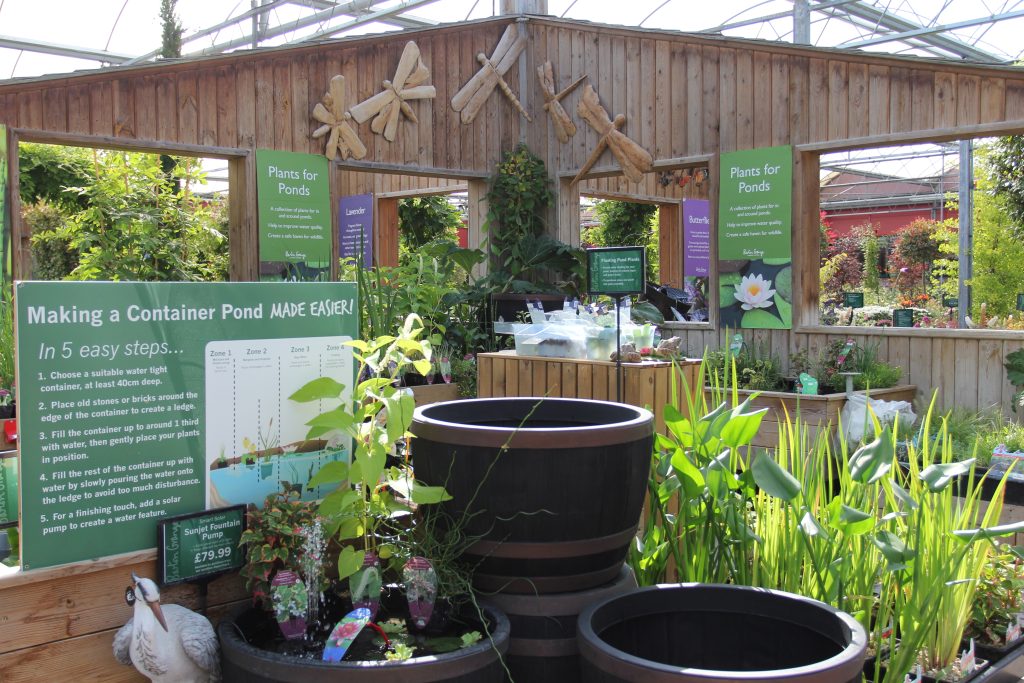 Keep your pond healthy and looking beautiful with our range of aquatic plants sourced from a specialist supplier who's been in the business for more than 50 years. Choosing the right plants will encourage wildlife, keep water clear and transform your pond into a beautiful oasis.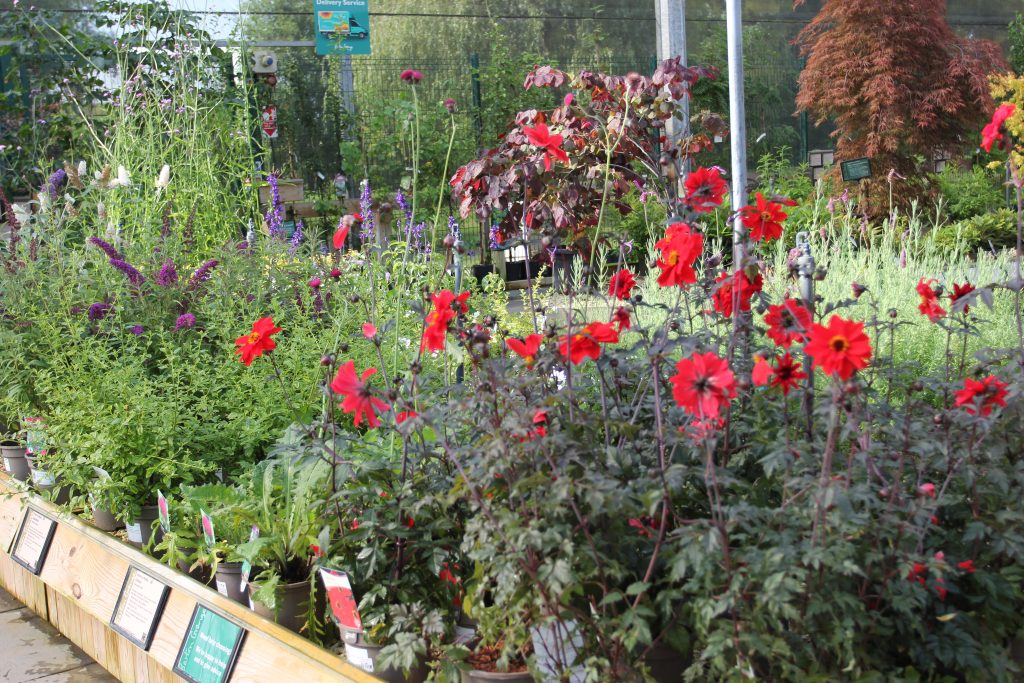 Visit our special display to find out how you can create a wildlife friendly garden. There are lots of plants to choose from to help birds, bees, butterflies and more thrive all year round.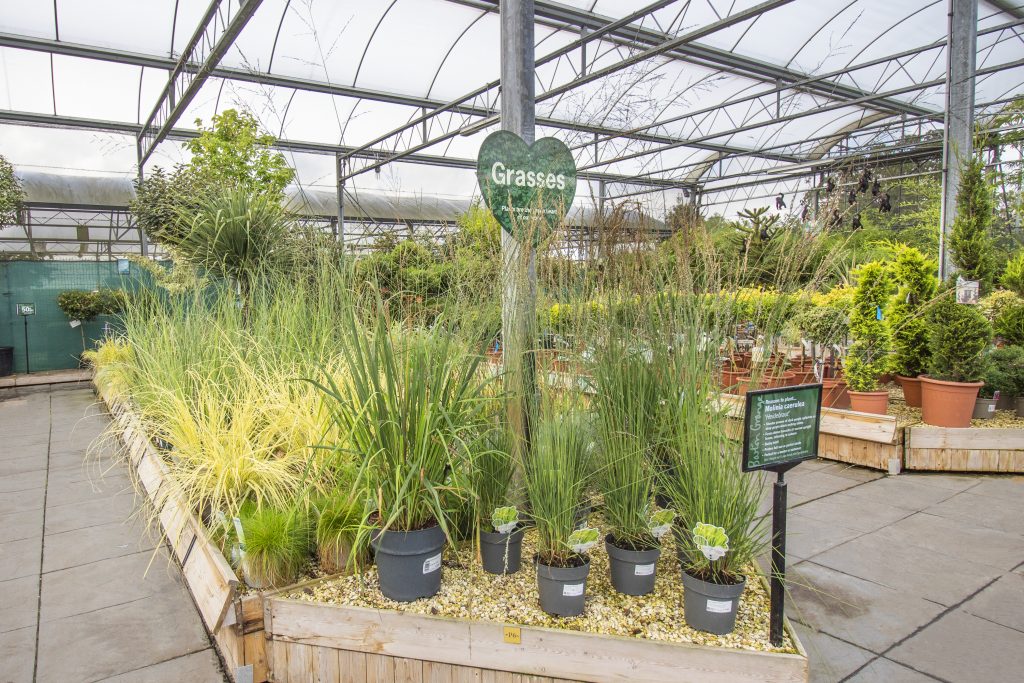 We sell a diverse range of ornamental grasses that will help to bring your borders to life. Find grasses that thrive in sunny spots and others that are happy to be partly in the shade. They will add an extra dimension to your planting.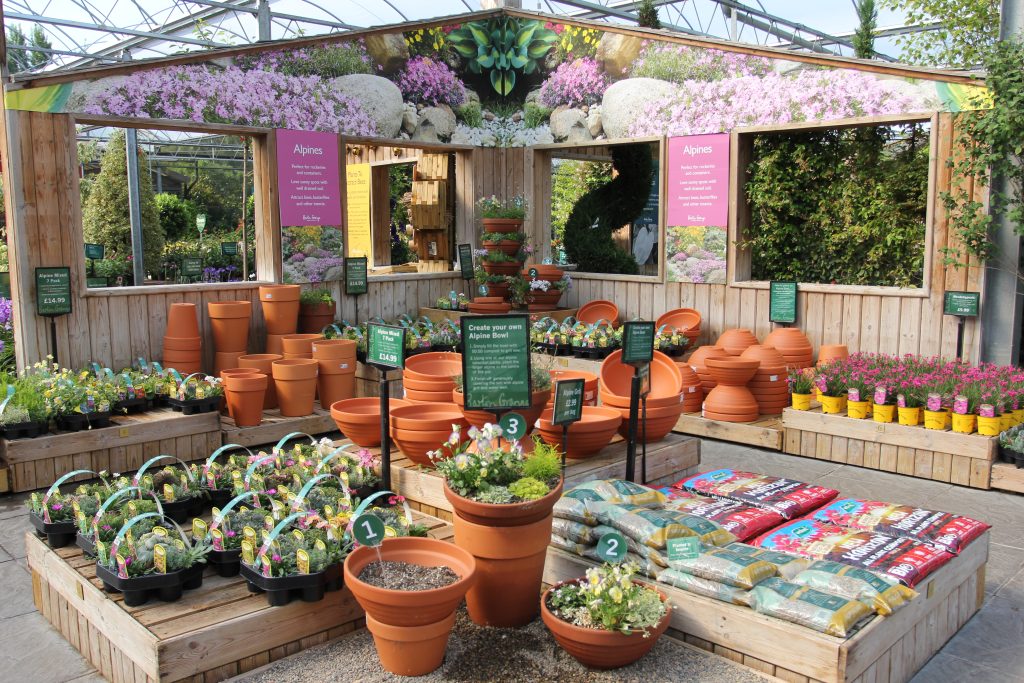 Perfect for rockeries and containers, these delicate plants attract bees, butterflies and other insects as well as adding colour and texture. Choose from colourful mixed multipacks or individual plants. All our alpines are grown in the UK.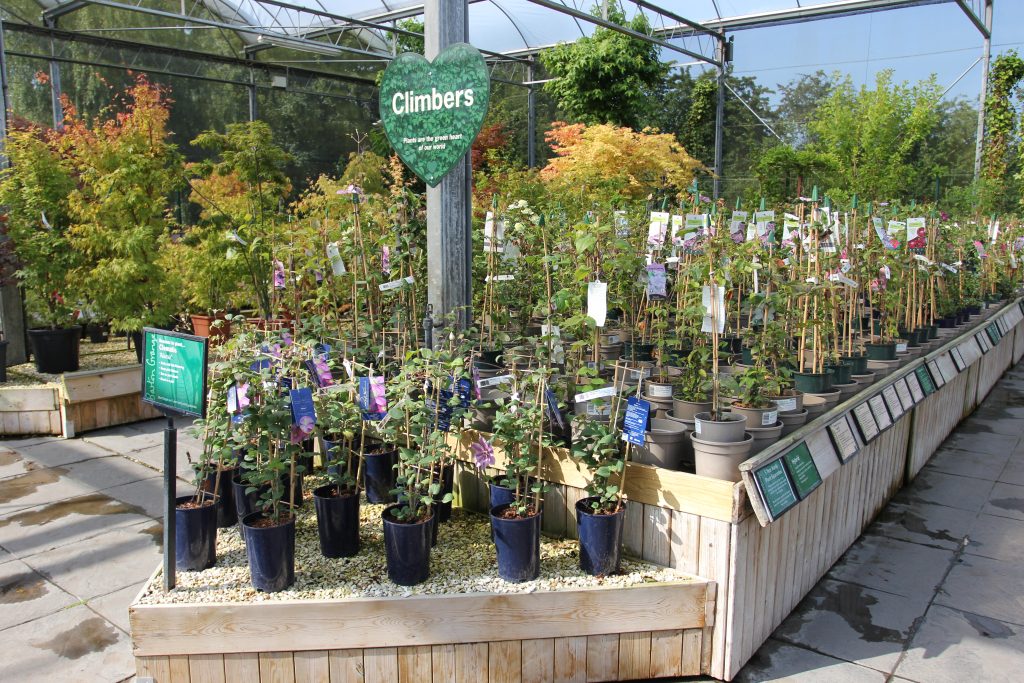 Liven up walls, supports and fences with our stunning collection of climbing plants. We stock many varieties suitable for all locations and conditions. Choose from evergreen or deciduous, scrambling or clinging climbers.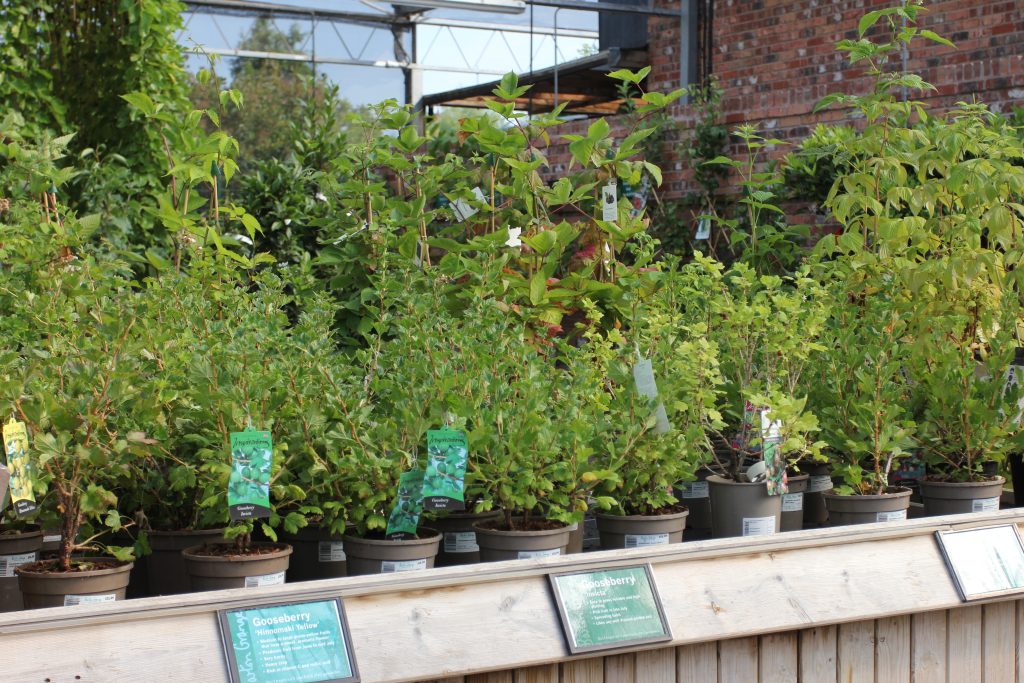 Take your pick from a choice of delicious soft fruit plants including gooseberry, blackcurrant, strawberries, raspberries, blackberries and loganberries. Find plenty of advice about how to get started in the fruit garden.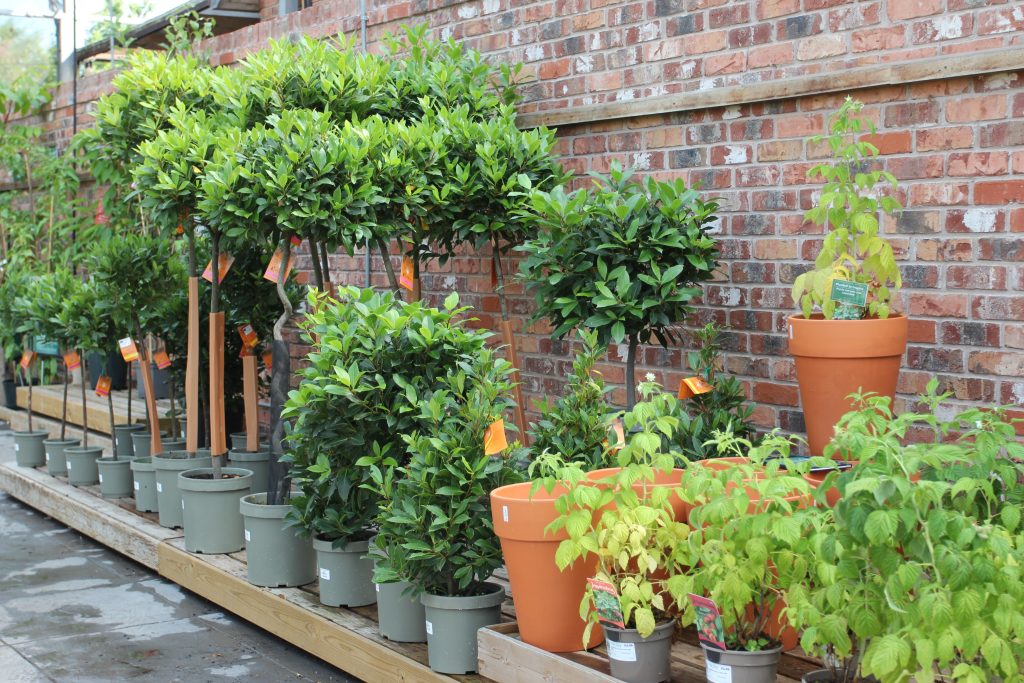 A great way to grow fruit in small gardens, patio fruit trees are decorative and a delight to grow. Our range includes blueberry, fig and grape. Many fruit trees also produce pretty spring blossom and attractive autumn foliage.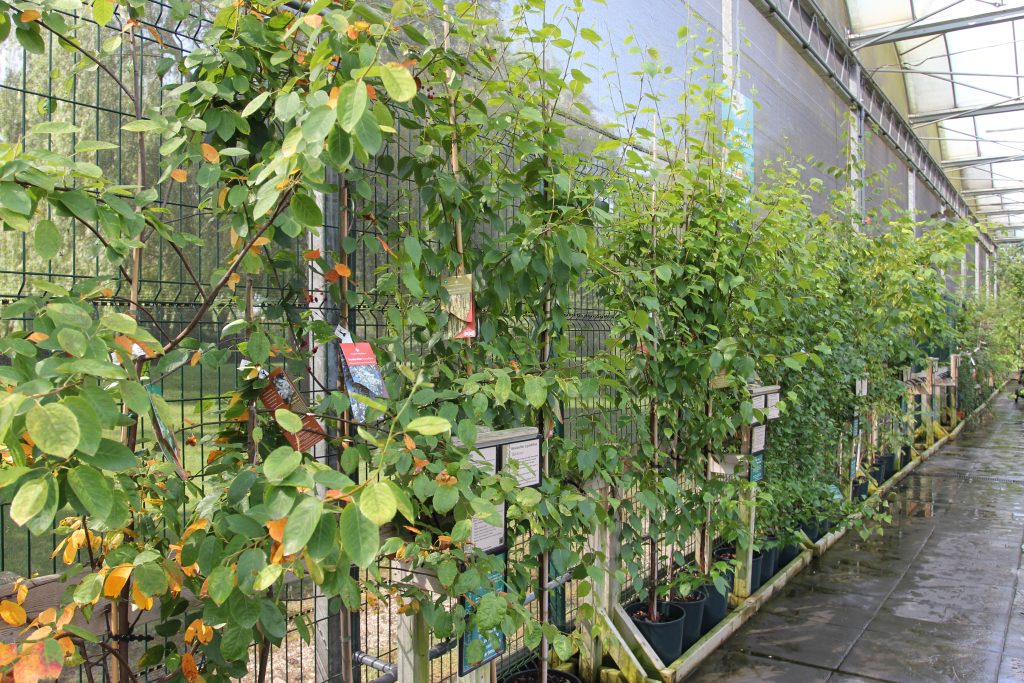 Our outdoor plant area is surrounded by a glorious selection of high-quality trees. With easy to grow varieties, a wide choice of shapes and sizes, different colours and leaf variations, find the perfect tree for every garden.
A gorgeous addition to any garden, our fruit trees are sourced from the very best suppliers to ensure premium quality. We've picked out the most useful information about each variety so you will be able to choose the perfect fruit tree for cooking or eating varieties.