Create Magical Memories with Personalised Decorations
Now is the perfect time to start thinking about ways to make this Christmas extra special. One fantastic way to add a personal touch to your holiday decor and gift giving is by embracing personalised baubles and scribes. Whether you want to create unique ornaments for your Christmas tree or share a heartfelt gift, personalised baubles and scribes are the answer! Explore the magic of personalised decorations and find out how they can bring extra meaning to your celebrations.
The Art of Personalisation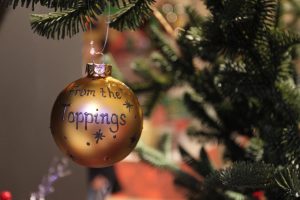 Personalisation has become a significant trend in recent years and it's not hard to see why. When you personalise an item, you're making it one-of-a-kind and giving it a sense of uniqueness that can't be replicated. It's the perfect way to show someone you care about them and have put thought into your gift or decoration.
Personalised Baubles: A Treasured Tradition
Each ornament on the tree often holds a special memory or sentiment, and personalised baubles take this tradition to the next level. They allow you to add names, dates and special messages. This creates a beautiful keepsake that can be cherished for years to come.
Personalised Scribes: A Sentimental Gift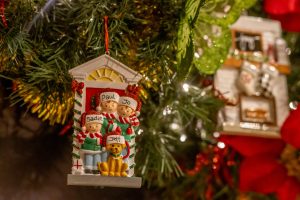 We also provide a choice of festive Personalised Scribes. These hand-customised scribes include hanging ornaments and table top plaques. With room for names to be added, they are a magical way to celebrate the festive season. Personalised scribes are available to buy in our store.
Personalise Your Own Christmas Bauble Kit
If you're feeling creative or you want to give someone the gift of personalisation, this year we have a "Personalise Your Own Christmas Bauble Kit." These kits include plain baubles, paints, markers, and other decorating materials. They're perfect for DIY enthusiasts or those looking to create memorable holiday decorations with their family and friends.
Why personalised baubles are so special: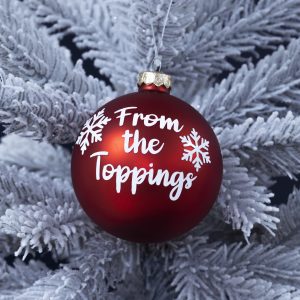 Memories: Each personalised bauble represents a unique moment in your life, making your Christmas tree a living memory album.
Sentimental: Inscribing a name, date or heartfelt message can express love and gratitude!
Thoughtful Gifts: They make excellent gifts for loved ones, friends and colleagues!
Unique and Individuality: A personalised bauble stands out on your tree or Christmas decoration! 
Adding a personalised scribe to your bauble takes the sentimentality up a notch. A scribe is a written or engraved message that can be as simple as a name or as elaborate as a heartfelt message. These little inscriptions make the ornament all the more meaningful.
Here are some ideas for personalised scribes:
Family Names: Personalise a bauble with the family's last name or individual family members' names.
Special Dates: Commemorate significant dates like the year of a marriage, the birth of a child or a memorable holiday.
Messages of Love: Add sweet and heartfelt messages, quotes or verses that are personal to you.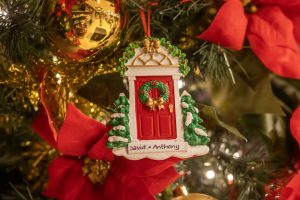 The holiday season is a time for warmth, love and cherished traditions. Personalised baubles and scribes are a wonderful way to add extra meaning to the festivities, creating decorations and gifts that will be treasured for generations. Whether you choose to purchase already personalised baubles or embark on a creative journey with a DIY kit, make it special by adding a personal touch that truly embodies the spirit of giving and togetherness.