Welcome to Dave's Raves! 
David is a seasoned professional with an impressive 19-year career as Barton Grange's Display Manager. With an unwavering passion for design and an acute eye for aesthetics, David has been the driving force behind creating captivating, memorable and award-winning displays at Barton Grange.
Welcome to Dave's Christmas Crackers, your go-to source for all things festive!
Join Dave in his Christmas cracker as he showcases eco-friendly festivities with his reusable crackers available in store!
We're diving into the world of festive obelisks! This simple yet effective decoration can light up any section of your house, indoor and outdoor!
We'll be unraveling the magic behind Christmas garlands, offering you hints and tips to transform your home into a christmas wonderland.
Present Wrapping / Bow Making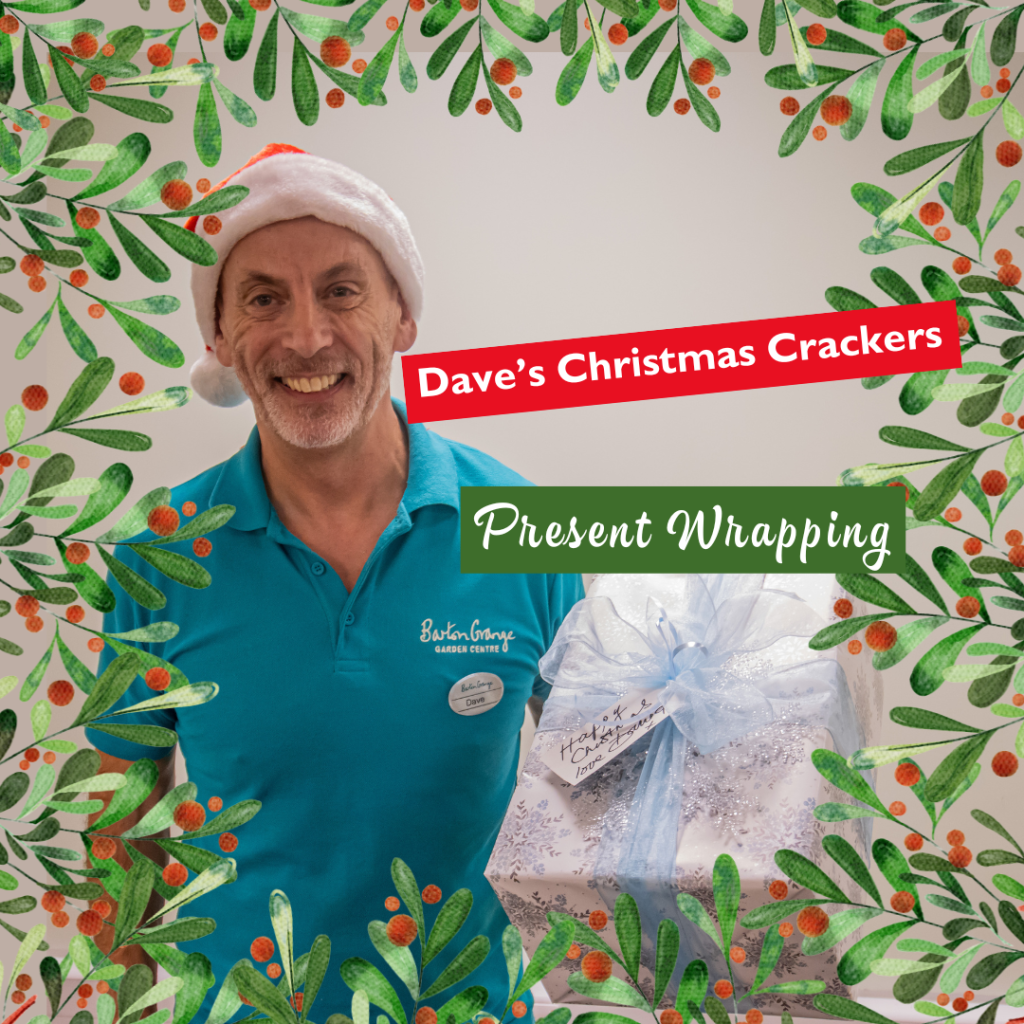 Whether you're a seasoned present wrapper or a complete novice we've got hints and tips to help you wrap your presents to dazzle your friends and family this holiday season.
Stay tuned for more updates from Dave on how you can have a Barton Grange Christmas at home.
Have a listen to Dave's Raves and his helpful top tips!
Does your houseplant need a boost? We recommend Houseplant Focus, Baby Bio or Fito Drop by Drop. 
The perfect device for budding gardeners! Elminate the guess work out of watering your plants.
Did you know misting is so important and a simple solution to healthier houseplants?
Give your houseplants a new lease of life with Houseplant Focus Repotting Mix.
Indoor watering cans are a fabulous tool to care for your houseplants!