Tis the Season for Christmas Hampers at Barton Grange
The festive season is upon us and what better way to spread joy and warmth than with Christmas hampers from Barton Grange! We've created a sumptuous selection of hampers to make your celebrations extra special. Whether you're searching for the perfect gift for a loved one or planning to create your own custom hamper, we've got you covered.
Pre-made and Handmade In-Store Hampers
Sometimes, convenience is key during the Christmas rush. In our Christmas food department, you'll find gorgeous pre-made hampers that have been lovingly crafted in-store by The Farm Shop team. These hampers are a fantastic option for those looking for a hassle-free, beautifully presented gift. We've taken great care to select locally sourced goodies of the highest quality to ensure that your loved ones are treated to a delightful array of tastes and flavours. These hampers come in various sizes and themes so there's something for everyone from gluten-free to savoury!
Introducing the Lancashire Hamper: A New Edition for 2023
We are excited to introduce the Lancashire Hamper; as a new addition this year. Celebrating the rich and diverse flavours of Lancashire, this special hamper is filled with delicious locally sourced delicacies. It embodies the spirit of the region and is perfect for gifting or enjoying with your loved ones. It's a delightful taste of Lancashire's culinary treasures. Find in our Christmas food section!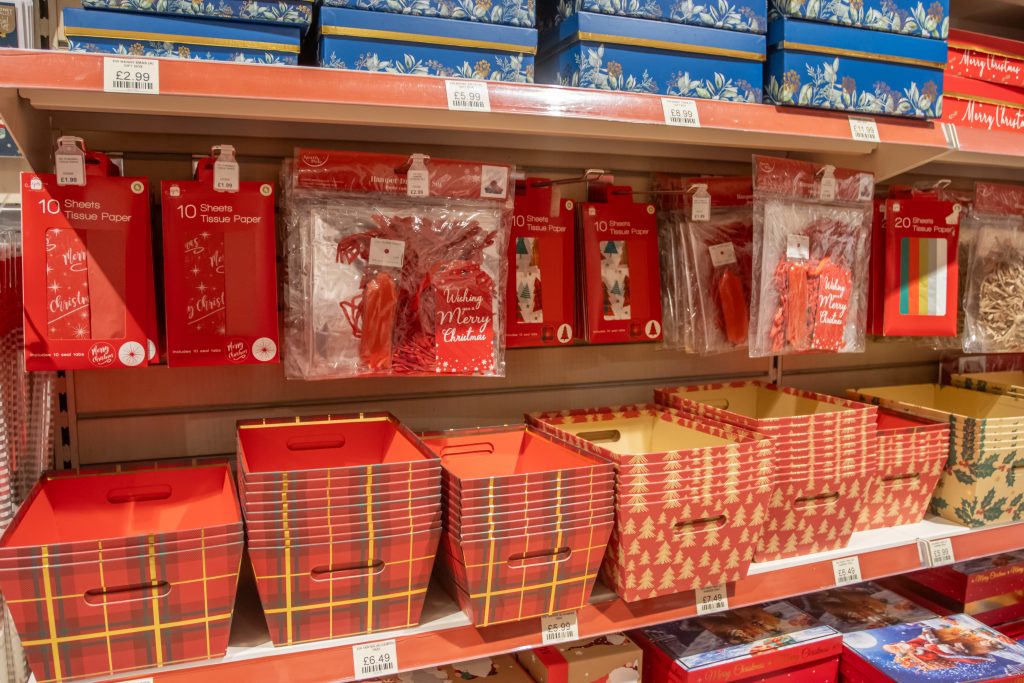 Hamper Essentials for the DIY Enthusiast
For those who love to personalise their gifts, Barton Grange offers an array of hamper essentials to make your own bespoke gift. If you're feeling creative and want to craft a unique hamper, we've got everything you need to make it special. From beautiful baskets and boxes to a variety of festive fillers, ribbons and tags, you can mix and match to create a one-of-a-kind gift that will be cherished. Find everything you need in our cards and gift wrapping section! 
Gift Guide for the Perfect Present
Struggling to find the ideal gift for your family and friends this Christmas? Look no further than our carefully curated Gift Guide. We understand that choosing the perfect present can be a daunting task, but our guide is designed to help you find something that will bring a smile to your loved ones' faces. With such a wide range to choose from, you're sure to discover a gift to suit everyone on your list.
At Barton Grange, we believe that the joy of Christmas lies in sharing moments and giving from the heart. Whether you choose a pre-made hamper, create your own, or explore the unique flavours of Lancashire, you'll find that special something to make your Christmas celebrations even more magical.
Visit Barton Grange today to explore our Christmas hamper collection. Merry Christmas!