Terrarium planting made easier!
The trend for creating tiny gardens under glass continues to grow. They are simple to make, easy to care for and make gorgeous gifts.
Our terrarium room is sure to inspire you to create your own mini landscape. Here you'll find everything you need to get started, along with a step by step guide of how to build your own.
Choose between open or closed containers, flowering or foliage plants and decorate stones or crystals.
You'll also discover a range of ready planted terrariums that can be purchased without any fuss or simply use to help guide your creation!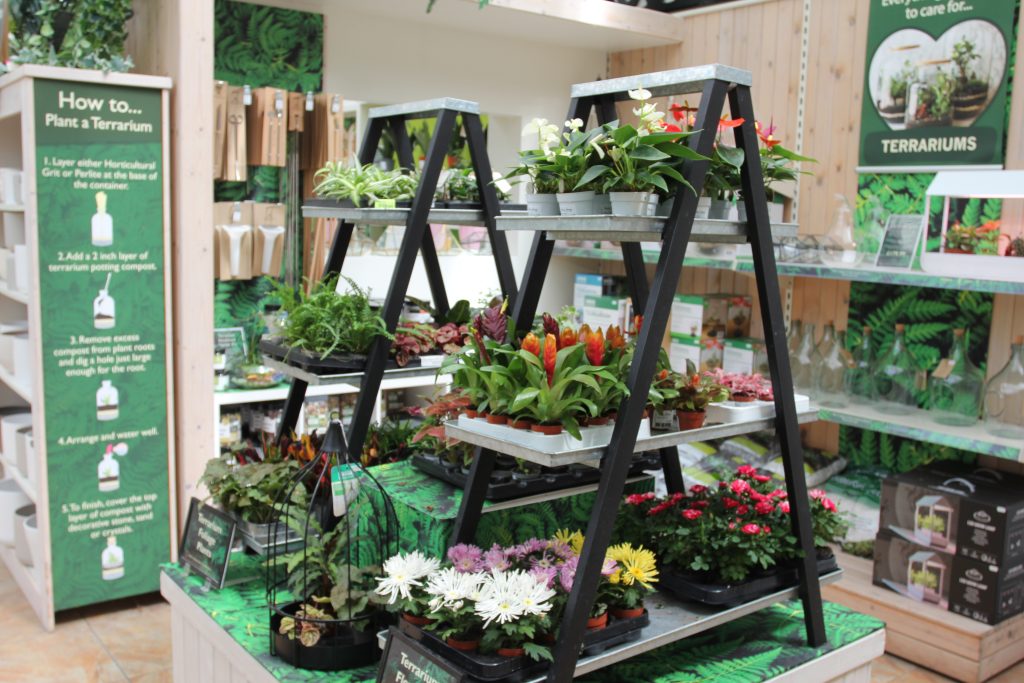 Follow our step by step guide below to make your own terrarium: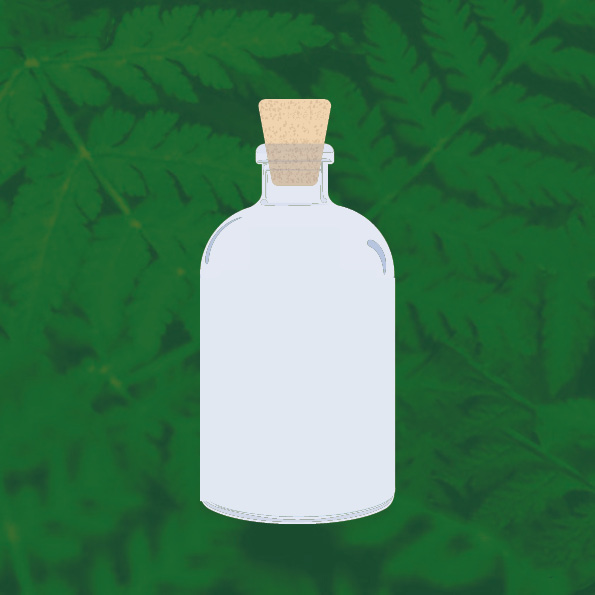 1. Pick a container. We've a variety of open or closed glass containers to choose from.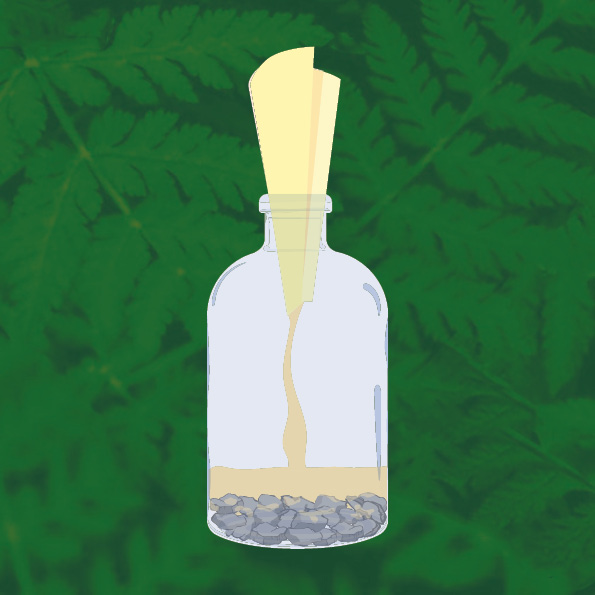 2. Layer either Horticultural Grit or Perlite at the base of the container.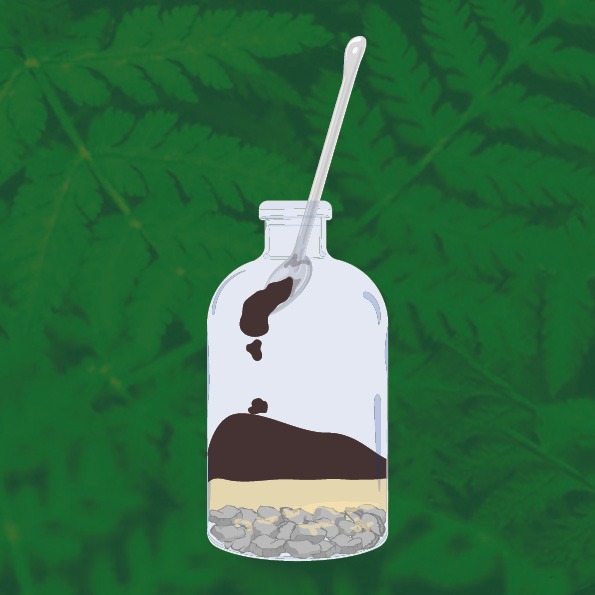 3. Add a 2 inch layer of terrarium potting compost.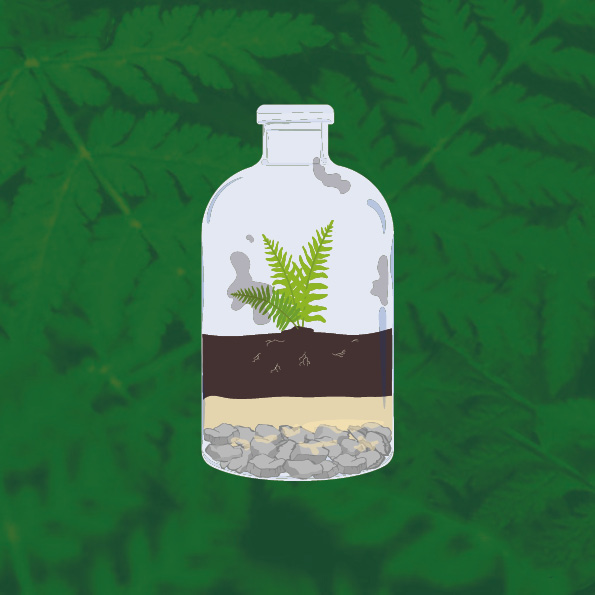 4. Remove excess compost from the plant roots and dig a hole just large enough for the root.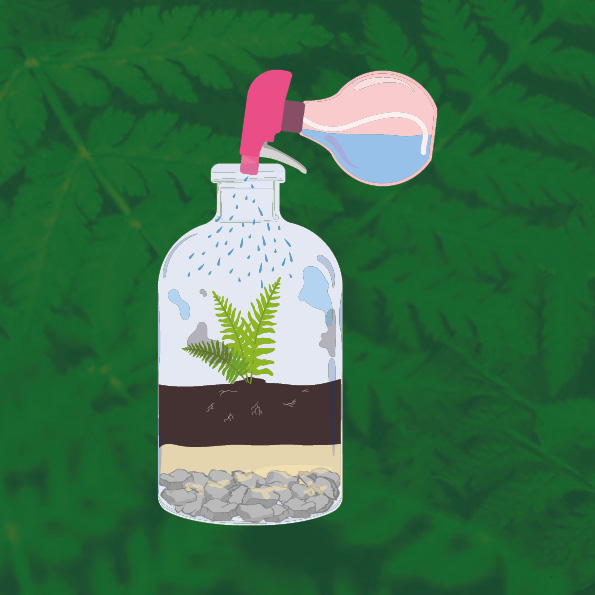 5. Arrange and water well.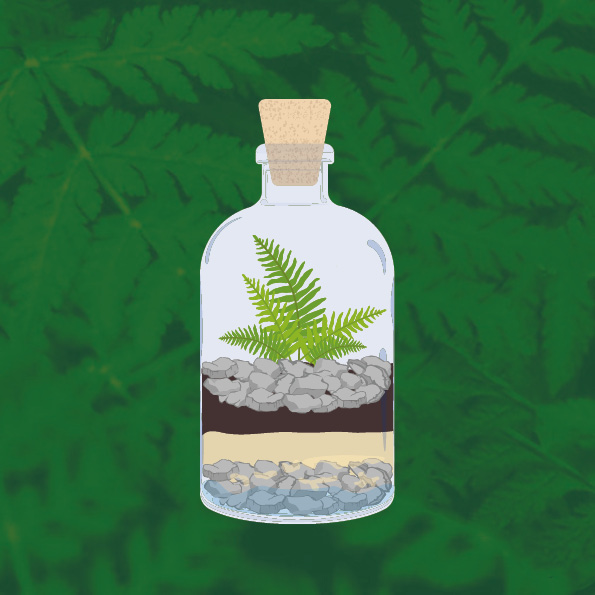 6. To finish, cover the top layer of compost with decorative stone, sand or crystals.