Celebrating Lancashire: Unique Finds
We are Lancashire born and bred and are proud to sell a diverse range of products from the county we love to call home. To celebrate Lancashire Day on the 27th November, we've rounded up some of our favourite finds that celebrate this very special part of the country.
1. Lancashire Jigsaws & Games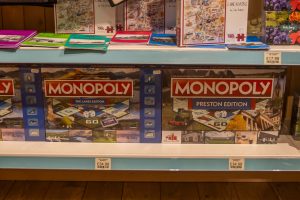 Discover a selection of Lancashire-themed jigsaw puzzles featuring iconic landmarks, historic sites and scenic landscapes from across the county. They are a wonderful way to learn more about our rich history. We also sell local Monopoly editions including Preston and The Lakes!
Our dedication to Lancashire doesn't stop at merchandise or only celebrated on Lancashire Day. We are founded by a local family who are passionate about supporting local artisans and businesses, ensuring that many of our products are crafted by Lancashire's talented makers.