Lechuza Self-Watering Containers
Never under or over water again.
Watering your plants has never been easier thanks to Lechuza's simple self-watering pots. Combining function with design, this clever system ensures plants receive the right amount of water and nutrients needed for optimum growth.
Dedicated Self-Watering Section
We've an extensive range of Lechuza Self-Watering pots to choose from in our houseplants department. These clever self-watering containers are grouped together so you can explore all different shapes, sizes and styles, plus added accessories, in one easy to shop location. Our dedicated display uses a diagram to clearly explain how this ingenious self-watering system works! Lechuza pots are perfect for those new to houseplants, people with busy lifestyles, and office settings. By following the Lechuza self-watering container guide, you'll never over or under water your plant again!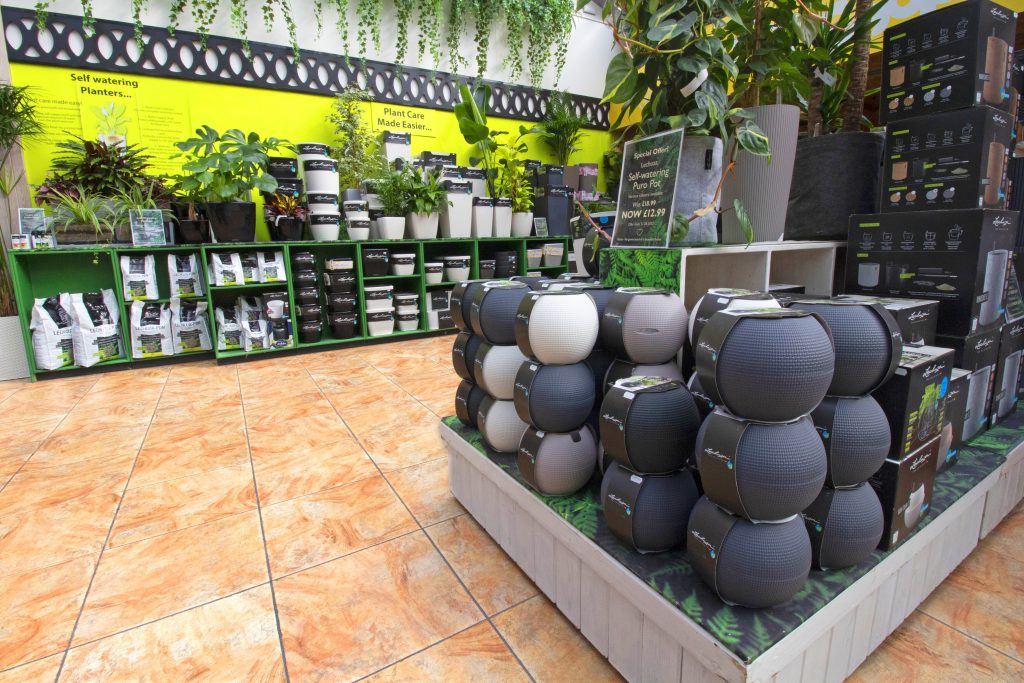 Lechuza pots have a built-in water reservoir which the potted plant sits on. Pour water into the reservoir via the water supply shaft and monitor the water level using the water level indicator. The plant will draw water from the reservoir when it needs it and the indicator will let you know when next to add water.
All Lechuza pots include a small bag of Lechuza-Pon, an alternative soil substrate filled with nutrients that is used to line the bottom of the planter. Unlike soil, Lechuza-Pon won't clump together ensuring good drainage and air flow and preventing waterlogging. 
Lechuza pots adapt to the plant, so you can grow any plant you want inside a Lechuza self-watering pot.