Stock up on straw, wood shavings, bedding and timothy hay for rabbits, mice, guinea pigs, hamsters and gerbils. Discover water bottles and feeding bowls; snacks and treats; and wooden chews and gnawers. We also offer a selection of activity toys to keep the little ones fit and entertained including food balls, boredom breakers, chew tubes, exercise wheels, assault courses and more!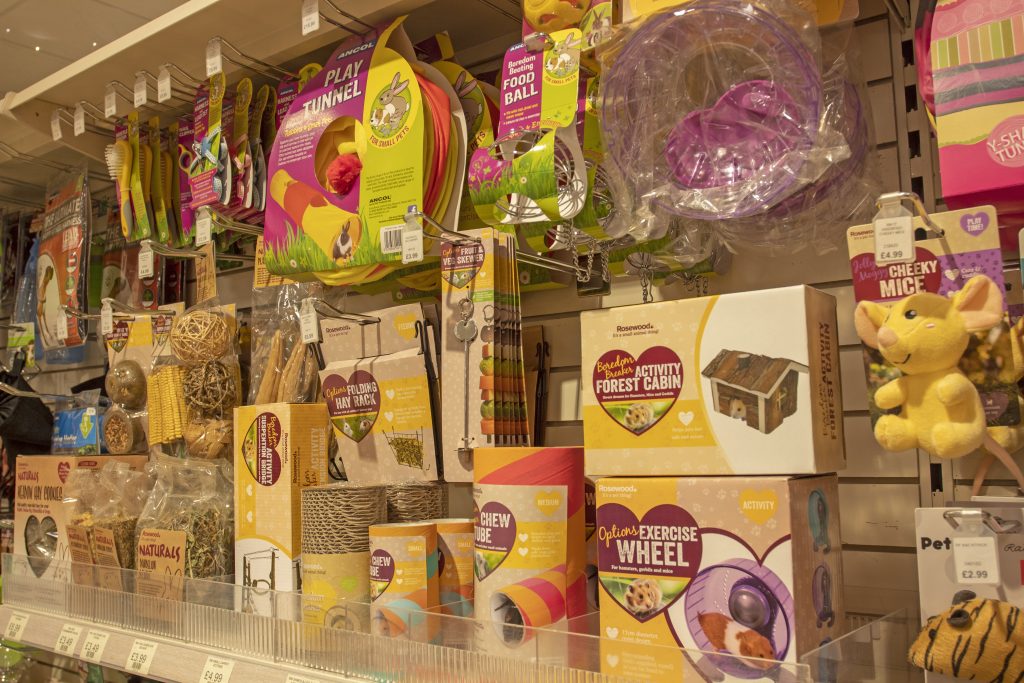 Small pets thrive on lots of physical and mental challenges so treat them to one of our fun activity toys designed to keep boredom at bay.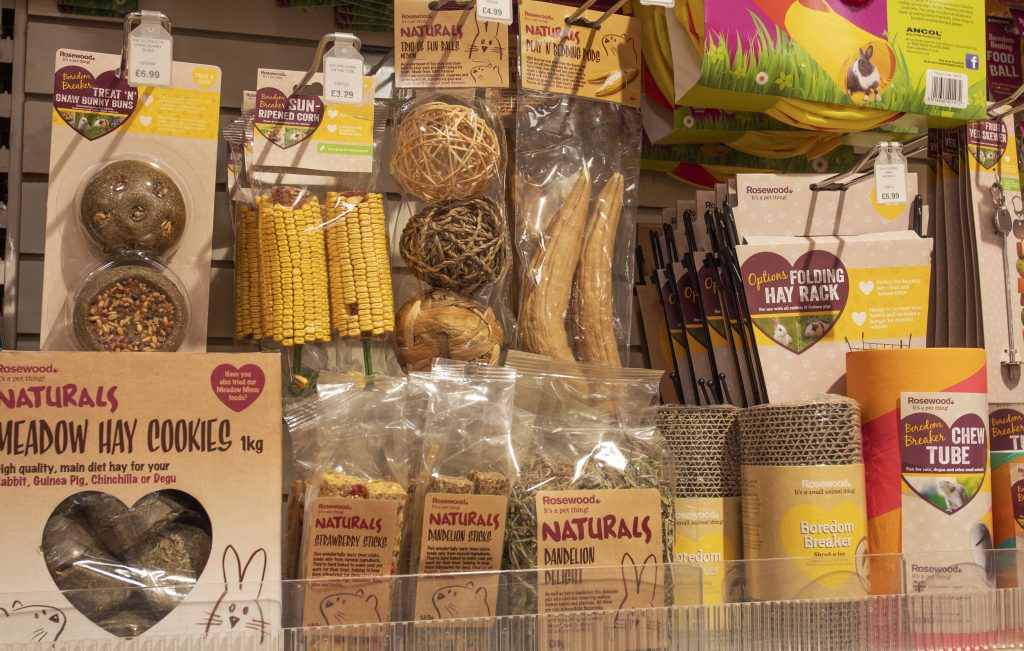 We sell a range of healthy snacks including meadow hay cookies, strawberry sticks and dandelion mixes.
Keep them in prime condition with our small pet grooming products. There are brushes, clippers and combs for even the dinkiest of pets.